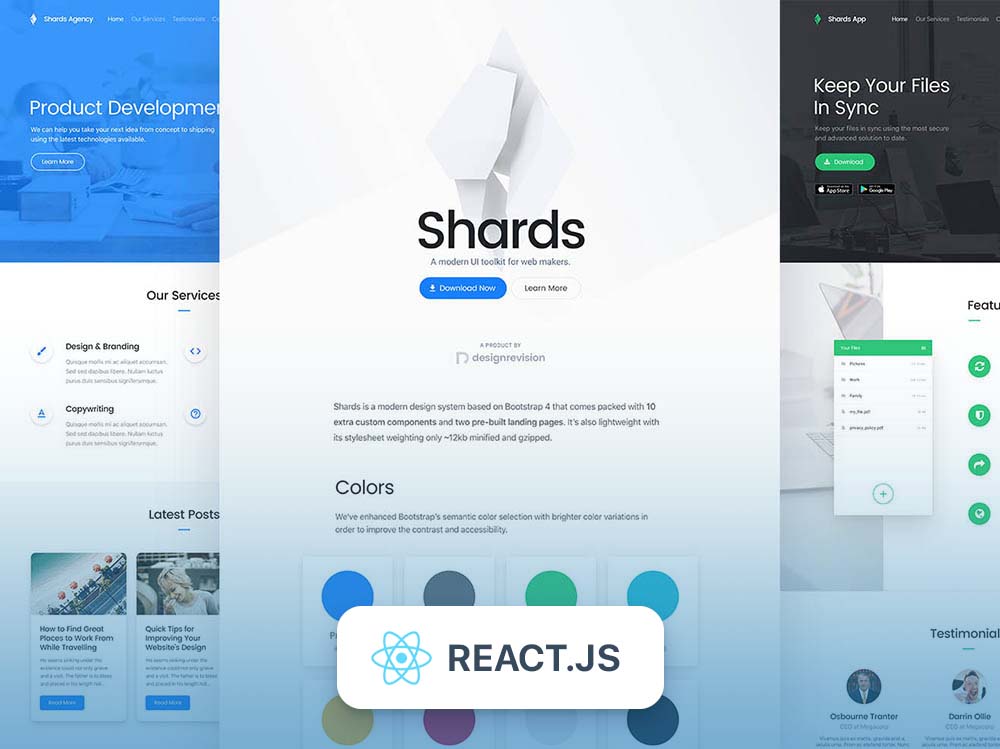 Shards React
React UI Kit
A high-quality & free React UI kit featuring a modern design system with dozens of custom components.
Requires : React 16.5
Version : 1.0.0
Last Update : 28 Dec 2018
License : MIT
Performance
Shards React features a minimal footprint and is highly optimized for blazing-fast performance.
Well Documented
Every component in Shards React is properly documented for a smooth developer experience.
Code Quality
Shards React is built from scratch while following modern development best practices.
Modern Design System
The React version of Shards is featuring the same modern design system that makes Shards special so you can impress your users with smooth micro-interactions and a beautiful overall user experience.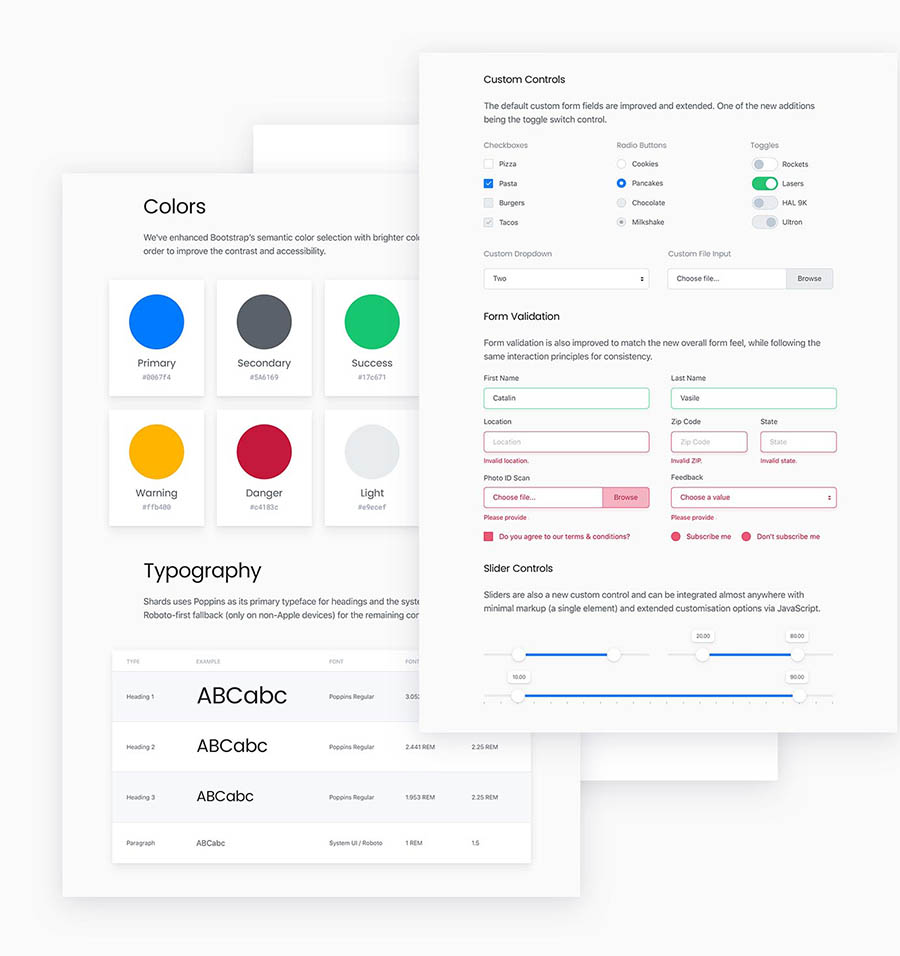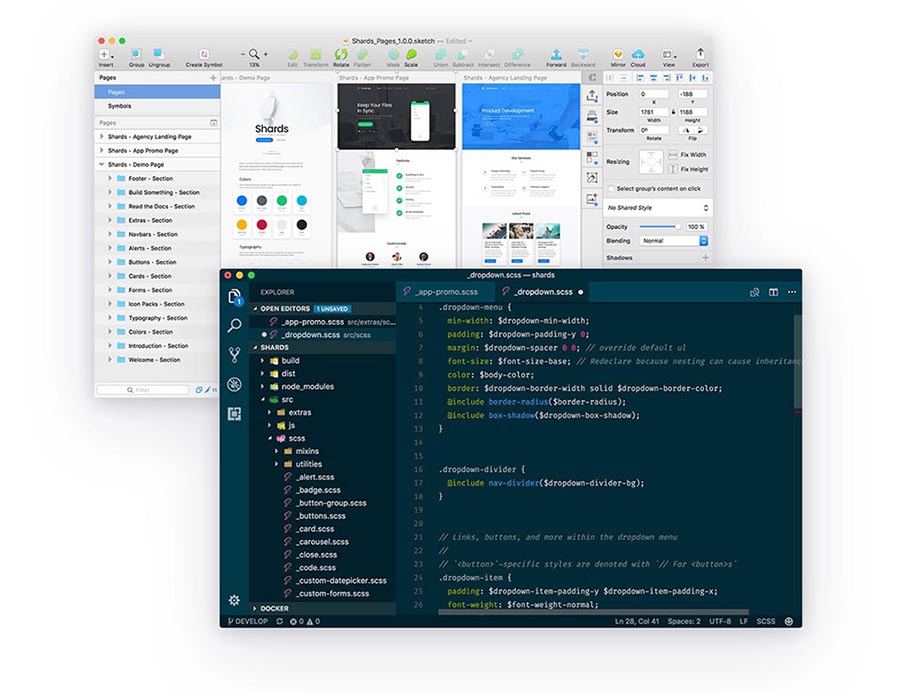 Source Files
Shards React is open source on GitHub and available as an NPM package. However, you can also download it here and access the original core files so you can get your hands dirty and extend the kit to fit your own needs.
Extras
Shards React provides support for the Material and Fontawesome icon packs. It also comes packed with all the custom components available in Shards, including datepickers, range sliders, toggle inputs and more.