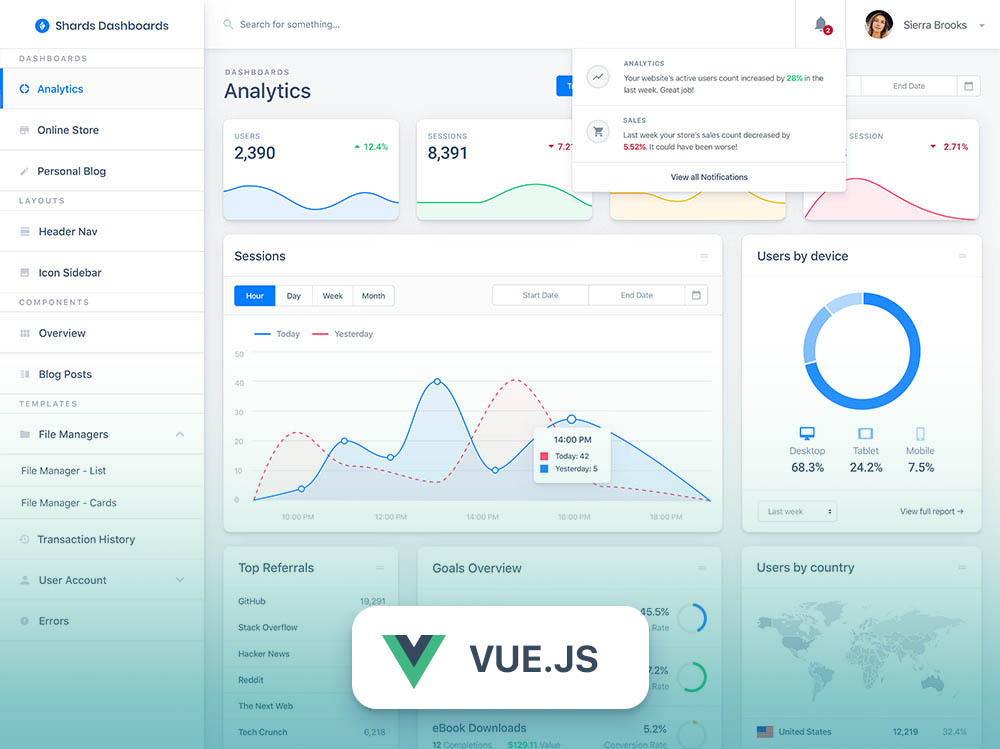 Shards Dashboard Pro Vue
Premium Vue UI Kit
A premium Vue UI kit packed with 18 custom templates and dozens of custom components for admin dashboards.
Requires : Vue 2.0
Version : 1.0.1
Last Update : 27 Dec 2018
* All purchase options are billed every year for support and updates and the included content may vary based on your license selection. You have the option to cancel your subscription at any time.
Code Quality
Shards Dashboard Pro Vue is built from scratch while following modern development best practices.
Responsive
All templates are fully responsive and able to adapt and reflow their layout to any viewport size.
Support & Updates
Feeling stuck? Don't worry! Just open a new ticket and we'll assist you as soon as possible.
Components & Templates
Shards Dashboard Pro Vue comes packed with 18 custom templates and many components built to meet almost any type of admin dashboard requirements.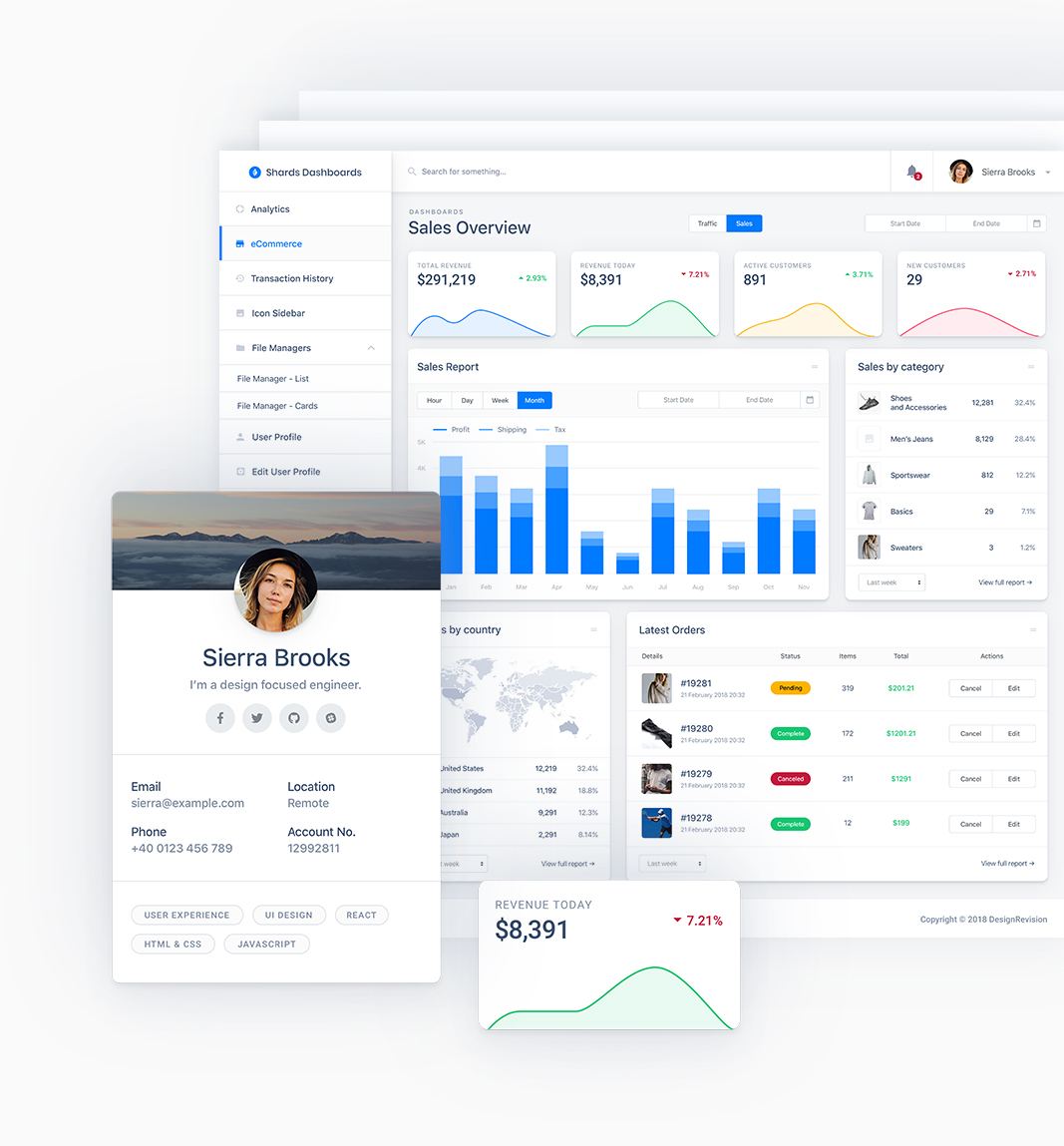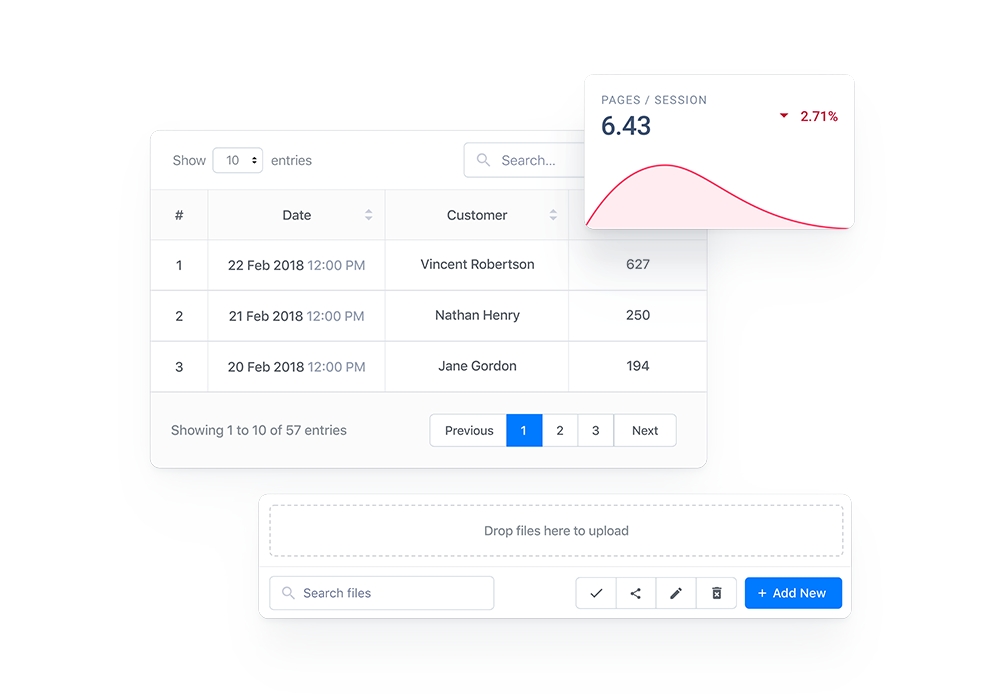 Support for Plugins
Right out of the box the Vue UI kit provides support for multiple 3rd-party plugins including Chart.js, Vue Tables 2, Dropzone.js and many more.
Source Files
We've included the original Sketch* and SCSS files so you can get your hands dirty, by creating new layouts or even customizing and recompiling the kit to fit your needs.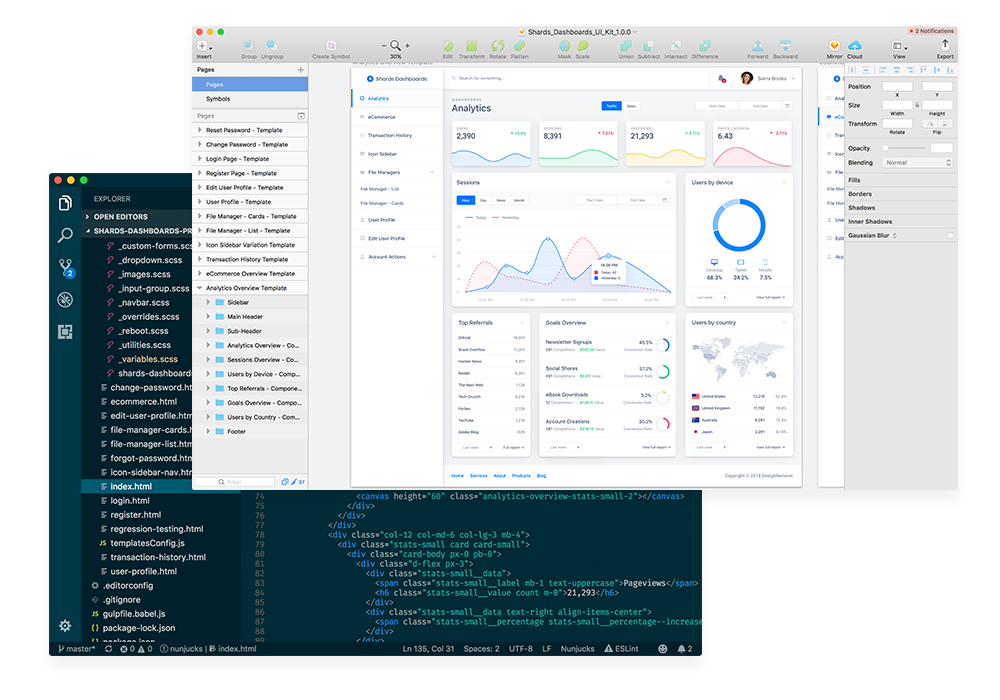 Satisfaction Guaranteed
We offer a 30 Day Money Back Guarantee if you're not satisfied with our product. No questions asked!